Luckily, Aaron and Susannah are friends of friends/clients and found me, because if they hadn't, I'd have two less friends right now and that would be sad. I got to tag along on their proposal last month. It's a bit hard to tell the story properly without making it just look like a series of random photos all around Durham and Chapel Hill. Aaron sent Susannah out on a scavenger hunt, that took her to all sorts of incredible places that are meaningful to them both, all the while I was following Susannah and trying my best to not be seen. It worked for awhile. First, she went to Trader Joe's where she picked up some flowers (I hid behind the onions) and a bottle of wine, then to ACME in Chapel Hill where they had a beautiful breakfast (I had a delicious baked french toast. Thanks Aaron!) and looked like they had a great time (I hid behind the wall in the back, getting in the way of waitstaff, and went across the street, getting in the way of cars.), then we went to the Rock Quarry on the Eno (where I hid in a little divet along the trail), then to Nasher where Susannah had to look for her next clue in the gift shop (I hid in the employee locker room), then Susannah went to the main desk (when I hid behind two security guards, where she finally saw the lens pointed right at her between their shoulders! BLOWN! I even got the shot where she saw me), then finally to Parizade (where there was just nowhere to hide at all).
Now that they are properly engaged, we can take some photos. For their engagement session, we went back to the Eno (but a different spot). This time at the Cole Mill trailhead with the suspension bridge. It was super fun because they are hysterical, kept me laughing, and I got to play in the water with them. It was also the best because they are super adventurous and wanted to get wet! And the water was only a little cold but they were great sports.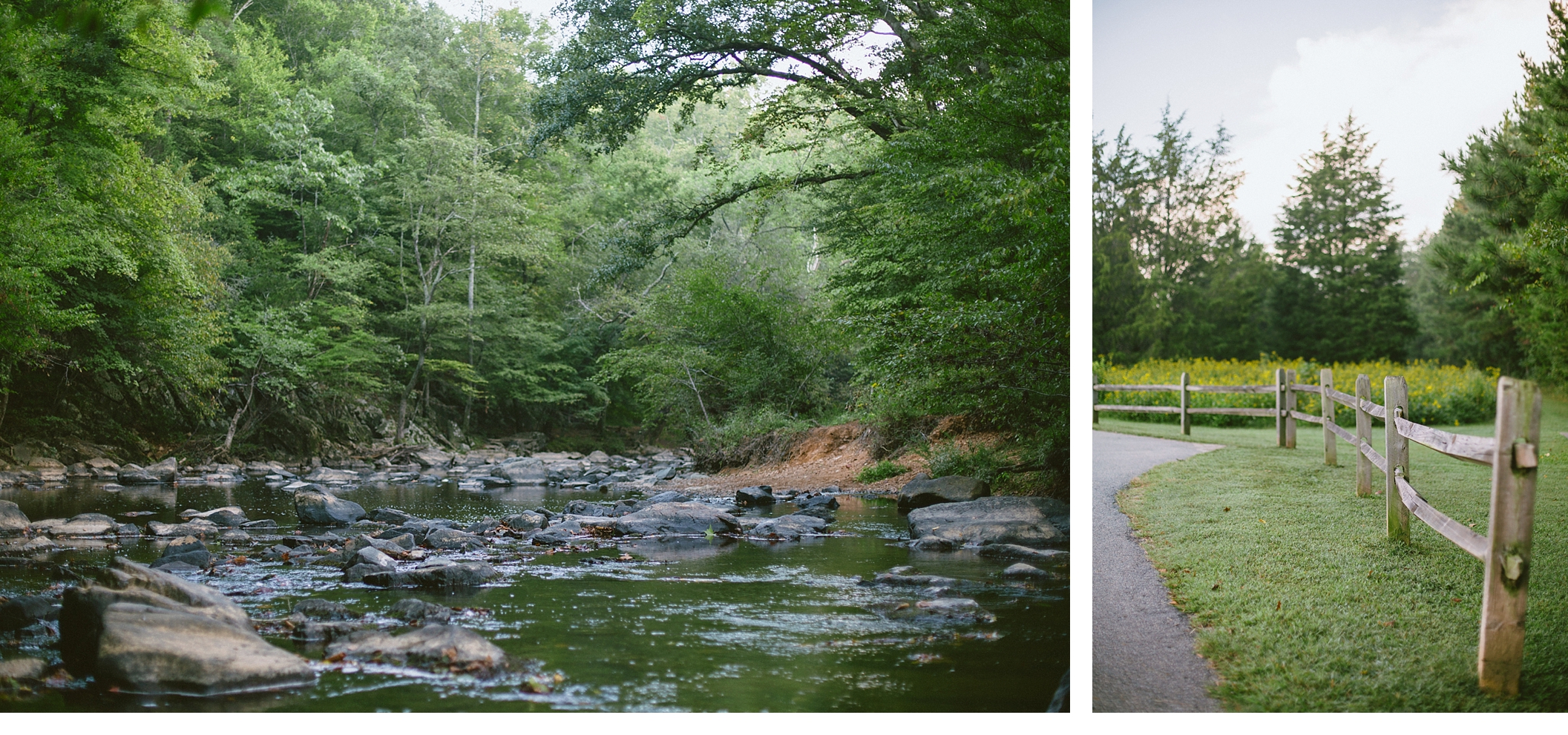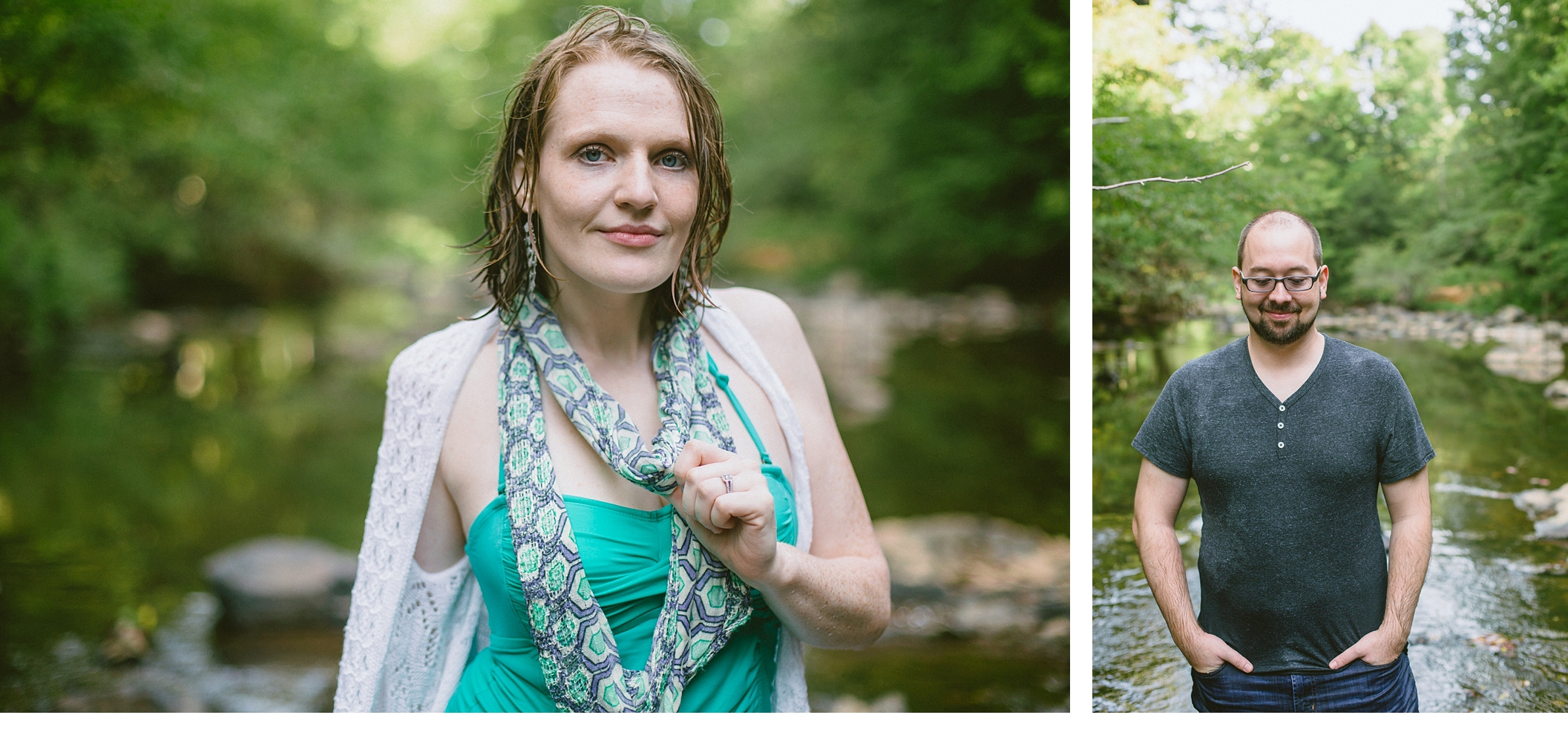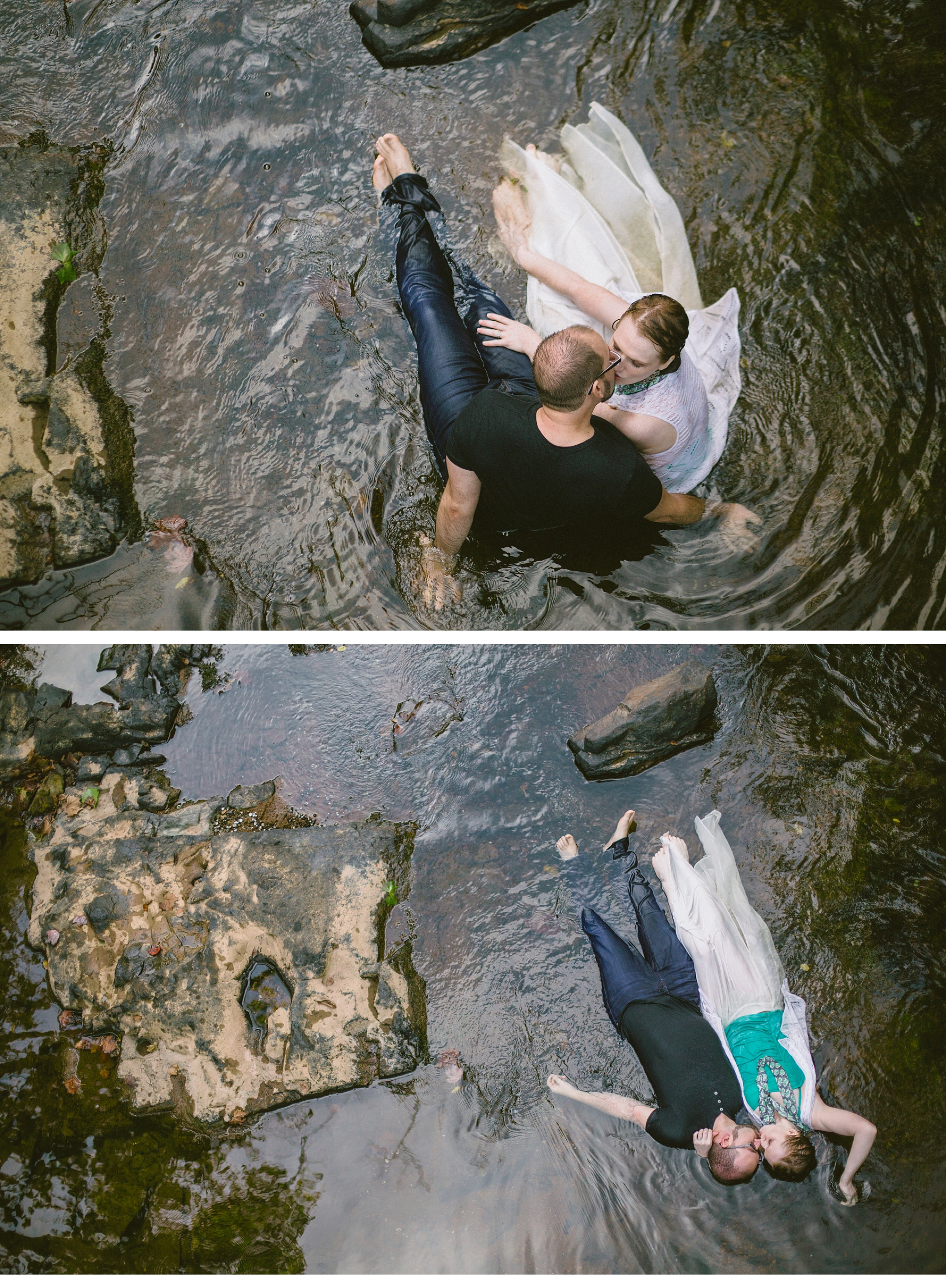 Thank you to all the amazing peeps and businesses who made the proposal just incredible.
Aaron and Susannah! I am so glad that you found me (thanks Jordan and Mindy!!!!), that we get to be friends, that I get to photograph your wedding and for just being awesome!
Mwah!
b