Meredith and Stephen met singing in the Duke Choir, the Duke Vespers. They were friends for a long time. I am so glad that they decided to become a couple. They are so stinking cute together. I really really like them both. They are good people and incredibly fun to be around. So are their friends! Everybody was so nice and I want to just inject myself into their circles (Hi Christie!!) and invite myself over for dinner. Their wedding was the same way. I cried like a baby during the ceremony, when I wasn't laughing. The Vespers added to the mood, by singing during the ceremony. When the ceremony was all over, the Mint Julep Jazz Band kept the guests tearing it up on the dance floor (Thanks for twirling me around the dance floor Ben!). The Cookery, along with the swinging jazz and Meredith's dress really gave the wedding a very 1920's vintage feel. Very smokey, dark, jazz club. It reminded me of this bar I used to frequent in Big Sky, MT. It was incredible. But the wedding still screamed out, Durham!!!! I love their details, including the North Carolina magnets, the peach jam, the musical horns, and the market lights. It was perfect.
Thanks to all the AMAZING vendors who made the day absolutely perfect. You rocked this wedding. Amanda Scott, at A Swanky Affair, made the day smooth and beautiful as always. I love her. Oh, and that cake was the best wedding cake I've ever had. YUM!!! It was a lemon cake. Not too sweet, just perfect. As were the chocolate covered strawberries, that's where you could find me once they were on the table.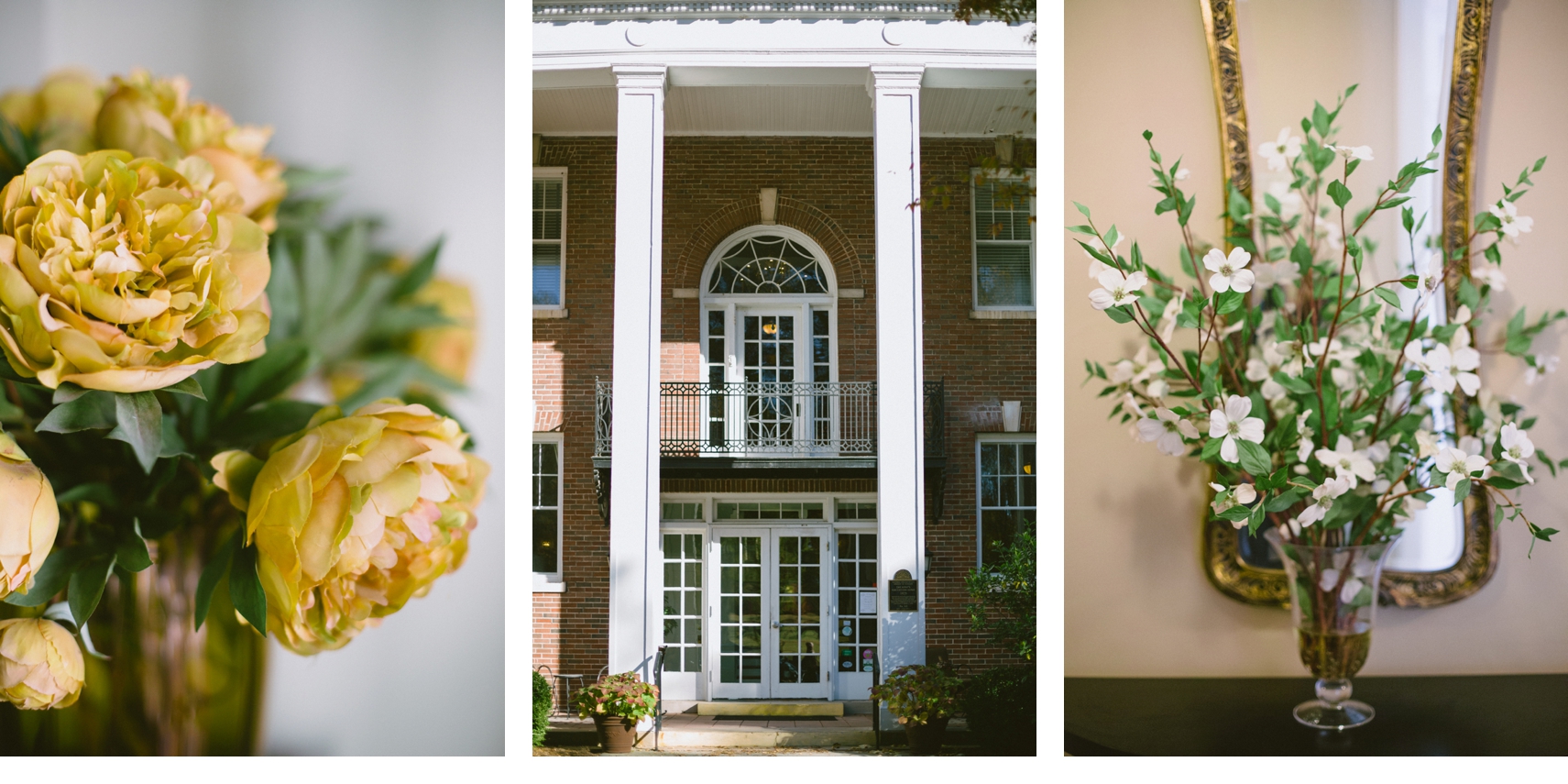 p.s. I saw this article on the internet somewhere about animated gif's and thought I'd try it, what do you think?
You can see the rest of the images and order prints here.
Vendors
Getting Ready Location: The King's Daughters Inn | Wedding and Reception Venue: The Cookery | Wedding and Event Coordinator: Amanda Scott, A Swanky Affair | Catering: Durham Catering Co. | Ceremony Music: The Duke Vespers | Cake: Details Cake Design | Flowers: Ninth Street Flowers | Officiant: Rev. Meghan Feldmeyer | Rentals: American Party Rentals | Linens: CE Rentals | Bridal Party Hair: 140 Salon and Dry Bar